Home

Veranstaltungsort/Zeit:
mgm technology partners - Frankfurter Ring 105a - D-80807 München - 3. OG - 19:00 Uhr
Nächstes Meeting:
23.01.2017
Introduction to Java 9 Modularity

Alexandru Jecan

Vortragssprache: Englisch

Abstract:

Introduction to Java 9 modularity presents the new module system introduced in Java 9 under the Project Jigsaw. It helps you understand the concepts that are behind Project Jigsaw. The new concept of module path introduced in Java 9 is also explained. You will learn how to migrate existing applications to Java 9 and how to make your source code compatible with JDK 9.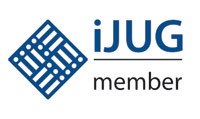 ---
News:
Am 12.07.2012 fand mit ca. 40 Teilnehmern das Gründungstreffen der Softwerkskammer München statt. Link siehe unten.
---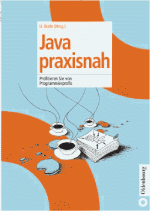 Homepage zum Buch:
www.java-praxis.de
---
Besuchen Sie auch:
GoogleTechnologyUserGroup München
Groovy,Grails und Griffon Usergroup München